With a busy stand throughout the day, we enjoyed meeting with faces familiar and new alongside our sister company, ISV Online.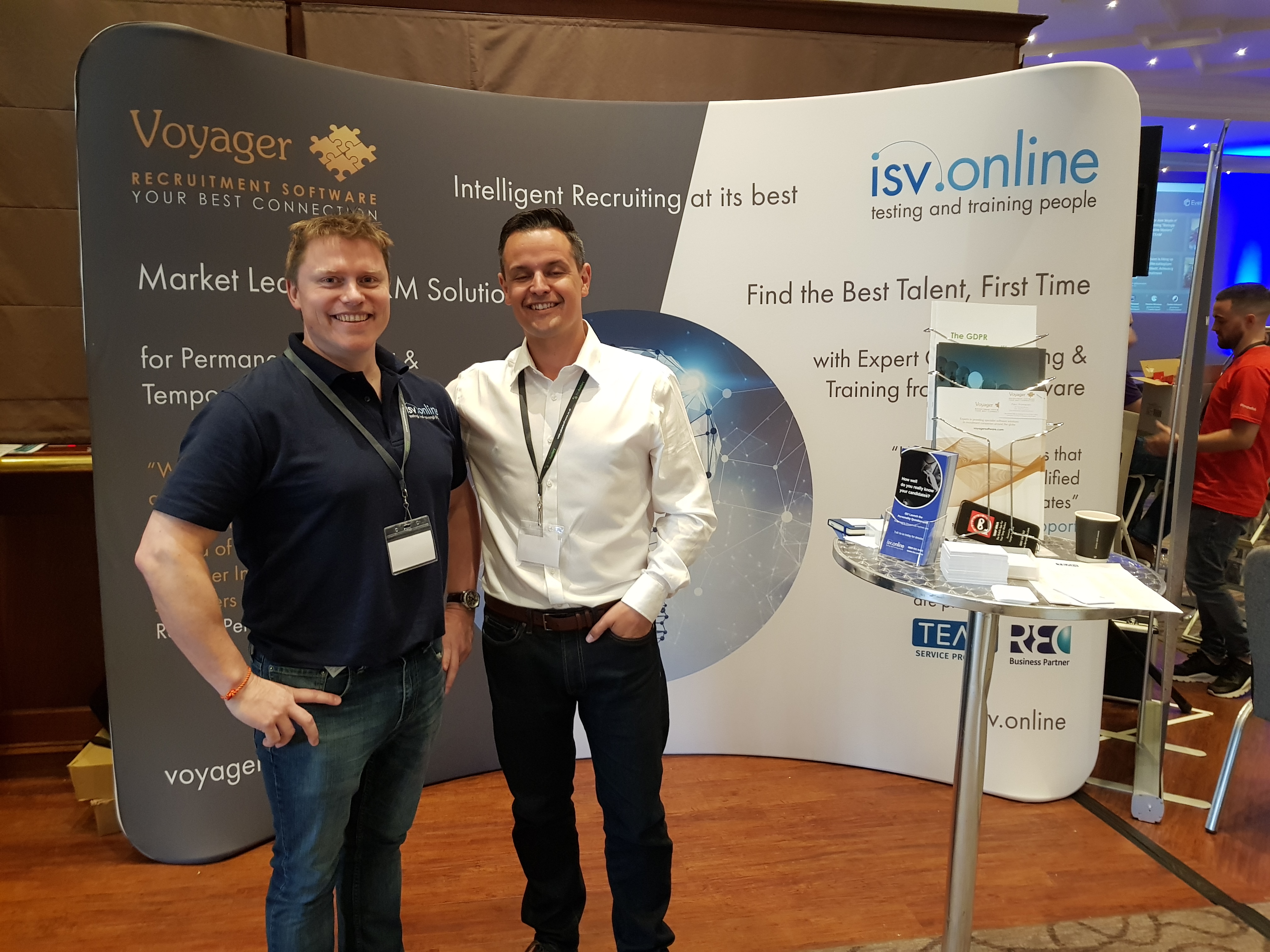 It was also great to listen to a variety of motivational seminars during the event. Keynote speaker, Kevin Green had the audience hooked with a fantastic speech on 'Recruitment – The Good the Bad and the Ugly'. Also, with video becoming more and more popular in the world of marketing, Julia Doherty held an insightful and handy seminar on 'Getting over your live video fear and thriving on camera'.
In relation to videos and thriving on camera, Voyager supported this annual event by donating a prize to the events annual raffle. This year we donated a professional Gimbal, rated highly in the world of media and tech! It's perfect for creating awesome videos and can be used for both professional and personal use.
All of the money raised was donated to the Mind charity, which is dedicated to supporting those who are experiencing mental health problems. Thank you to everyone who entered the raffle and a huge congratulations to the winners!
In conclusion, we'd like to say a big thank you to TEAM for hosting another fantastic event and we can't wait to do it all again next year. In the meantime, if you missed us at this year's TEAM conference and would like to see how we can help your recruitment business achieve growth in 2019, then contact us today for a free consultation.
---
Voyager Infinity and Voyager Mid-Office are software solutions that make Recruiters' lives easier. Voyager Infinity is a CRM used by thousands of recruiters globally to source, nurture and maintain the relationships with their clients and candidates, and Mid-Office manages the entire Pay and Bill process (IR35 ready).
---