Following the recent release of our latest edition of the GDPR Webinar Series, we're pleased to announce that Part 4 is now available to download.
If you missed this interactive webinar or you would like a refresher on the topics discussed, you can view the full recording and download the slides here.
In Part 4, we discussed the topic of compliance and the important issues surrounding this subject.
Topics Discussed:
With a ticking clock what needs to be done?
Privacy and compliance frameworks.
Adopting the GDPR means a culture shift.
Unlawful data – how do you identify it and what can you do about it.
The 'compliancy trap.'
Updates on the various materials we have that can help you and how our products will be changing to better help you deal with the new regulation.
About the Presenter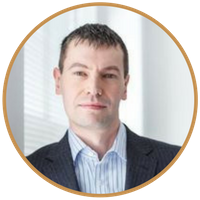 Paul Mather, EU-GDPR-P, EU-GDPR-F
Paul is a registered GDPR Practitioner and a Director of Operations with Dillistone Group PLC, serving thousands of corporate and recruitment clients worldwide. Voyager Software is a subsidiary of Dillistone Group PLC.
You can view the webinar recordings and download the slides for Parts 1 – 4 at the The GDPR Hub.
---
Voyager Infinity and Voyager Mid-Office are software solutions that make Recruiters' lives easier. Voyager Infinity is a CRM used by thousands of recruiters globally to source, nurture and maintain the relationships with their clients and candidates, and Mid-Office manages the entire Pay and Bill process (IR35 ready).
---