Paul Thompson, Sales and Marketing Director for Ikiru People, supplier of Voyager recruitment software, today announced: "The company is pleased to have been chosen for its range of recruitment solutions as the preferred technology partner of Aspirant Ventures."
Founded by David Gallagher and Harry Bowden, Aspirant Ventures aims to help aspiring entrepreneurs to create and build fantastic recruitment businesses – guiding and supporting them every step of the way, and investing in them for the long term.
Harry Bowen, Managing Director of Aspirant Ventures, commented:
"We took some time researching the Recruitment Technology space before agreeing to work with Ikiru People. We felt it essential that we worked with a partner that were willing to invest in us and our future, but also understand our commitment to Service and Support.
"Ikiru People are excellent, something backed up by their Excellent Trustpilot rating. They also have a wide range of Recruitment Technology solutions and cater for niche agency sectors like Logistics, Care, Supply Teaching, Construction, have a full 'Front to Back' software platform, and manage Executive Search, Perm, Contract and Temp recruitment workflows. In short they are the full package, and we really look forward to working them, their products and together delivering an exceptional service."
More details on how Aspirant Ventures can help start-up recruiters can be found here.
For more information on Aspirant Ventures, please click here.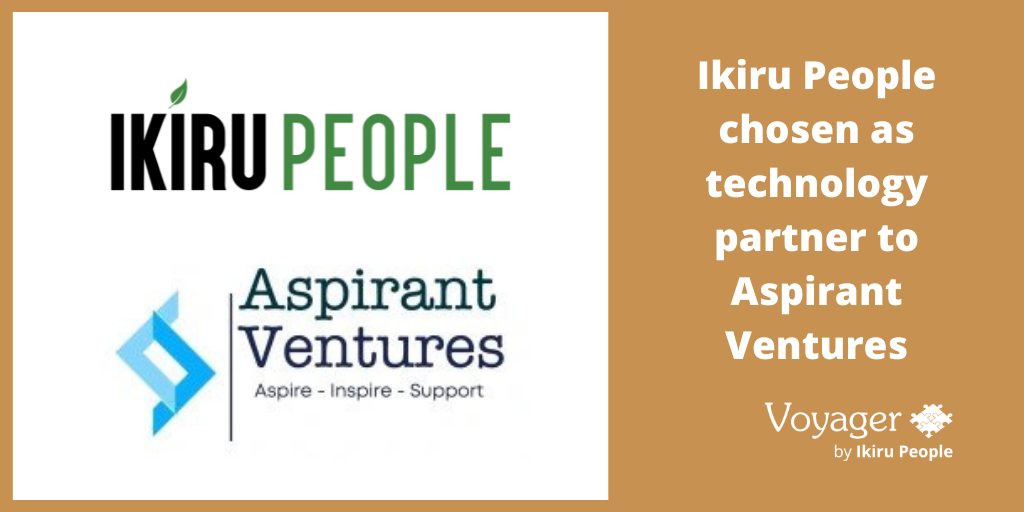 ---
Voyager Infinity and Voyager Mid-Office are software solutions that make Recruiters' lives easier. Voyager Infinity is a CRM used by thousands of recruiters globally to source, nurture and maintain the relationships with their clients and candidates, and Mid-Office manages the entire Pay and Bill process (IR35 ready).
---