Voyager customer and Cyber and Information Security Specialist Recruiter InfoSec People recently won the best recruitment company to work for (up to 20 employees) in the UK. Read on to find out more.
Cheltenham cyber and information security specialist recruiter, InfoSec People are officially the best recruitment company to work for (up to 20 employees) in the UK, according to the prestigious 10th Annual IRP Awards that was held in London on 29th November 2018.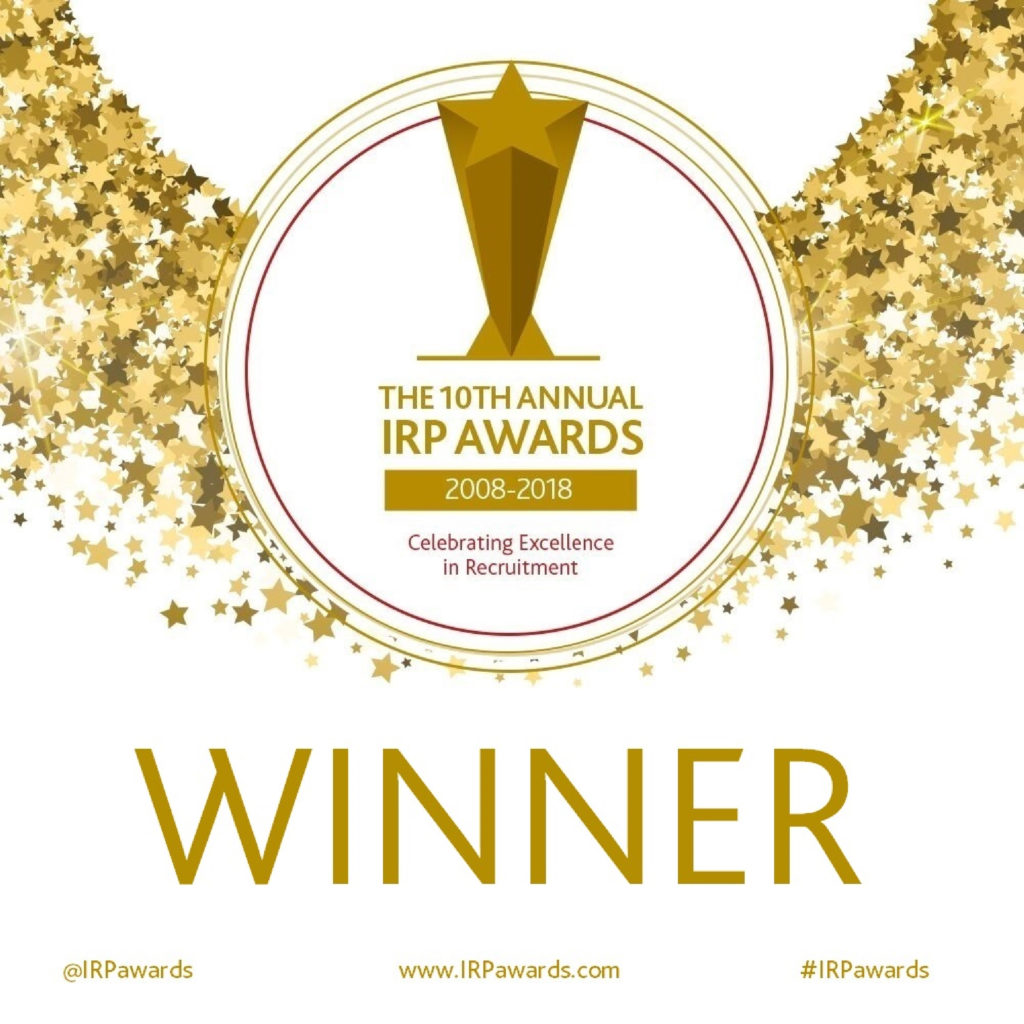 The Institute of Recruitment Professionals (IRP) Awards are the most prestigious awards in recruitment and the only recruitment sector awards hosted by the Recruitment and Employment Confederation (REC). The awards provide a unique annual platform upon which the successes of the best and brightest recruitment professionals and companies in the UK are recognised and celebrated.
InfoSec People are situated in the iconic Eagle Tower building in Cheltenham. They are members of the Institute of Information Security Professionals and are therefore well placed to capitalise on the need for knowledge and recruitment solutions in a highly-specialised sector, working with great companies (from FTSE100 corporations to exciting cyber start-ups) to find them the best candidates for specialist cyber and information security roles.
Established in 2008, InfoSec People celebrated 10 years in the industry this year and therefore this award couldn't have been better timed for this aspirational team. The team believe that their achievement is a result of their deep-routed values and beliefs in demonstrating how 'good and honest recruitment' should look.
It is no surprise that the judges were impressed by InfoSec People putting its employees at the heart of the business. Well devised training; a conscious approach to inclusion and diversity; a flexible approach to working; involving team members in the company's goals as well as many team days out and incentives, InfoSec People is able to empower its team members to build fulfilling, successful and rewarding careers.
Managing Director, Chris Dunning-Walton says,
"I am thrilled to see InfoSec People win this fantastic award which is a testament to the brilliant team we have built in the past few years. It is a genuine pleasure and privilege to work with such a dedicated group of people every day. Recruitment is hyper-competitive and our strong internal team culture has helped us become a leading provider in our niche sector and respected as a values-driven business. I would like to personally thank our exceptional Operations team led by our Office Manager, Lauren Thompson who are the foundation of our company's success."
Office Manager, Lauren Thompson also added,
"Voyager Infinity seamlessly integrates with our desire to be the best we can be, tying in with our existing processes and the way we work and enabling our team of excellent recruitment consultants to be as efficient as possible. Infinity is always effortlessly user-friendly and has excellent integrations with our other tools (such as Outlook, Timesheet Portal and Legalesign), minimising our admin burden and frustrations while maximising our productivity, enabling us to focus on the important stuff! Using this top-of-the-range CRM system has certainly contributed to us becoming the 'Best Recruitment Company to Work for (up to 20 Employees)' at the IRP Awards this year!"
For the winners list for the 2018 IRP Awards, visit www.irpawards.com
A special thanks to InfoSec People for allowing us to share their article.
To find out more about the award-winning InfoSec People team, contact them on 01242 507100 or head to their website – www.infosecpeople.co.uk
---
Voyager Infinity and Voyager Mid-Office are software solutions that make Recruiters' lives easier. Voyager Infinity is a CRM used by thousands of recruiters globally to source, nurture and maintain the relationships with their clients and candidates, and Mid-Office manages the entire Pay and Bill process (IR35 ready).
---