We have a fantastic team here at Basingstoke! There's always someone raising money for charity or taking part in events for a much-needed cause.
Not a quarter goes by without a bake sale or two… After all, we love cake! ?
But November marks the much famed Movember. A month dedicated to raising money for critical men's health issues. Whether it's the big 'C', mental health or suicide prevention, Movember raises awareness and supports countless men in need in and around the UK.
Movember is the leading charity changing the face of men's health, and it's something we're very proud to get behind and support. That's why we created our own sponsored team 'May the tache be with you'!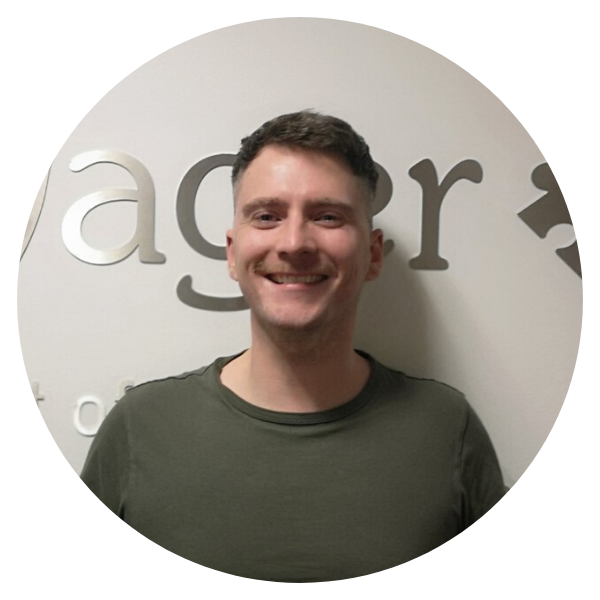 Meet Jonno, our team captain
We catch up with our team captain and project manager, Jonno Brown to discover why he was so determined to get everyone involved…
Q: Movember raises money to support a number of key men's health issues, what is it about Movember that stood out from other men's charities?
Jonno: I suppose the main motivator was my own personal experience. My partner was diagnosed with testicular cancer back in 2015. Thankfully, he's in his final stage of remission now, but the story could have been very different, as it, unfortunately, is for many other families out there. It's a cause close to my heart, and one I'll continue to support long into the future. Movember is a vital lifeline, supporting key health issues men face in today's society, not just cancer. The subject of mental health is an important one and one which still seems to be such a taboo, particularly in men. We're renowned for bottling things up and not talking about our issues, but it's such a vital subject that needs more awareness and support.
On a lighter note, it's also a massive challenge for me to grow a tash. I might be 34 but I haven't told my face that…lol!
Q: What challenges did you face when trying to sign fellow colleagues to the team?
Jonno: That's a funny one. I would say the main issue is that they are generally clean-shaven, and the pure dread of looking like an idiot did not appeal. But I think they have surprised themselves! Although the jury is still out on the idiot factor!
Q: How much are you hoping to raise?
Jonno: We have set a target of £300 which I am sure we will hit and more with the activities planned in the final few days.
Q: What kind of things are you and the rest of the team doing to keep the momentum going?
Jonno: Not sure if this is a 'facepalm' or LMAO moment but I came up with the idea of 'famous tash fancy dress'! So, on the last working day of Movember, we are all dressing up as people who are famous for their tash – Look out for photos from the day – you'll probably see Freddie Mercury, Ned Flanders and maybe even Borat! If the Directors see this, this is me asking for permission…
Q: Apart from putting down the razor, are you doing anything else to raise money?
Jonno: As well as doing a 'who is the manliness man competition', we are doing a charity bake sale – all cakes are to be in the style of a tash… mine will be an absolute disaster but, what's the worst that can happen, right?
Q: How's the challenge going so far?
Jonno: Well, let's be honest, my before and after photo will be pointless as there is no difference whatsoever. However, I have been extremely impressed by my colleague's determination to continue… no matter how stupid they look, and with their families telling them to get rid!
Q: How can people help?
Jonno: I am so grateful to all my workmates, friends and family who have contributed to this great cause. As men, we are notoriously bad with talking about our health concerns, especially if it is regarding a sensitive area. We are now nearing the end of Movember – the hard-to-miss moustache helps brings awareness and every penny will go to changing lives!
It is so important to raise awareness so people recognise the signs, that can often be missed. A friend who's not sleeping, a colleague who's lost interest, a family member who's increasingly irritable… Chances are a man close to you is struggling with his mental health right now. The signs can be subtle. Like our Mo, they could be right under your nose. Spotting these signs can make all the difference. Please click and read through the below link as it could be lifesaving!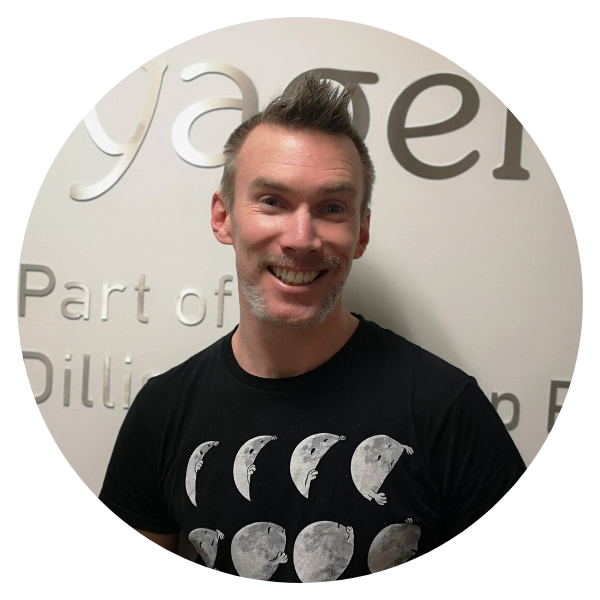 A final word from our trainer Matt…
I moustache you a question. I would like to shave it for later but we can't wait that long. I bet you know someone who is experiencing mental health issues but are you aware of their situation? All too often it's kept a secret so it's time to really reach out, listen and discuss the issue. Eyebrowsed the internet and there are stories everywhere on the subject. They're right under our noses. The issue will never go away unless we help raise hairwareness and get a handlebar on the issue. I'd love to inform you more about this silent subject but I moustache so please inform yourselves more and take a MOment to donate.
And on a serious note…
Does it unsettle you to read that for every minute of our lives, one male commits suicide?
Would it unsettle you to find out that it was perhaps someone you knew?
Would it unsettle you to think you didn't even see the signs?
Would it unsettle you to think you could have helped?
Would you think 'If only he could have told me' or 'If only he could have given me a clue'?
Avoid the taboo, create awareness, open the door to discussion and you just might end up saving a life. Would that unsettle you? Probably not.
How you can support us
Please support this amazing good cause and donate on the team page here today!
---
Voyager Infinity and Voyager Mid-Office are software solutions that make Recruiters' lives easier. Voyager Infinity is a CRM used by thousands of recruiters globally to source, nurture and maintain the relationships with their clients and candidates, and Mid-Office manages the entire Pay and Bill process (IR35 ready).
---