More than ever it's about 'who and what you know' and because everyone is recruiting remotely. Recruiters using technology to increase the human touch will do best.
What do we know?
Most recruitment is being put on hold, or stopped entirely.
Clients are still using recruiters.
Recruiters temporarily have a bit of extra time to pause, think, and prepare for the future.
When it goes back to normal, those that have adapted will do best.
Who do we know?
Some recruiters are floundering for sure, and many with fail, mostly due to cashflow, not because they're not amazing recruiters. But many have grasped the opportunity to build deeper, stronger relationships with clients old and new.
I'd like to celebrate knowing three such recruiters who've reached out to me, and why I believe they'll cope much better than most.
Victoria Maddock – Doesn't this message say it all?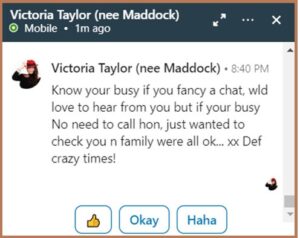 Be more like Lisa Murray – please.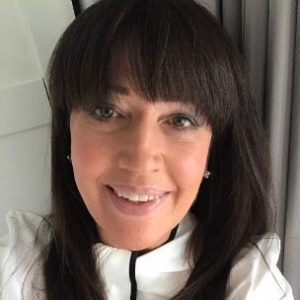 Lisa uses her ISV.Online account to offer training and skills testing to her furloughed customers and prospects – "we utilise technology to enhance the personal touch rather than replace it".
She's working with plenty of candidates and clients, all of whom will no doubt remember her.
And Joe Clarkson from CW Executive Search.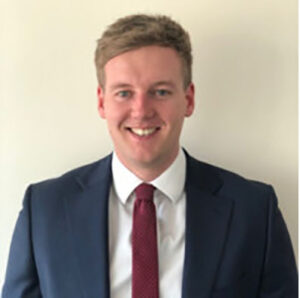 Joe called me out of the blue, speaking openly and honestly about the challenges his business faces, how he sees things panning out, and what is within his control to change – it was a very refreshing conversation, with an honest recruiter.
He wasn't pretending it was all fine, and there was no bull**** either.
We spoke about Covid-19, the projects he's lost, the ones he's still working on, and some subjects as random as dogs, the weather and garden furniture.
During the call, we built a stronger relationship and agreed on how we'd move things forward.

As the Sales and Marketing Director of a large software company, I'll remember these people in the future.
I won't remember the cold calls.
I won't remember the emails.
I won't remember the adverts.
But during this time we'll all remember the relationships we've developed and the quiet time we had.
What are you doing to make the most of the quiet time?
This post was written by Paul Thompson
Other articles include The Gatekeeper has just been furloughed.
---
Voyager Infinity and Voyager Mid-Office are software solutions that make Recruiters' lives easier. Voyager Infinity is a CRM used by thousands of recruiters globally to source, nurture and maintain the relationships with their clients and candidates, and Mid-Office manages the entire Pay and Bill process (IR35 ready).
---