In the office, our very own Senior Sales Executive, Steve Smith, did the cake rounds wearing Voyager's very own VIP #CakeBreak apron. With the staff at Voyager being known for celebrating birthdays, work anniversary's and other celebrations with various confectionary, it's not surprising that the cakes went down a treat.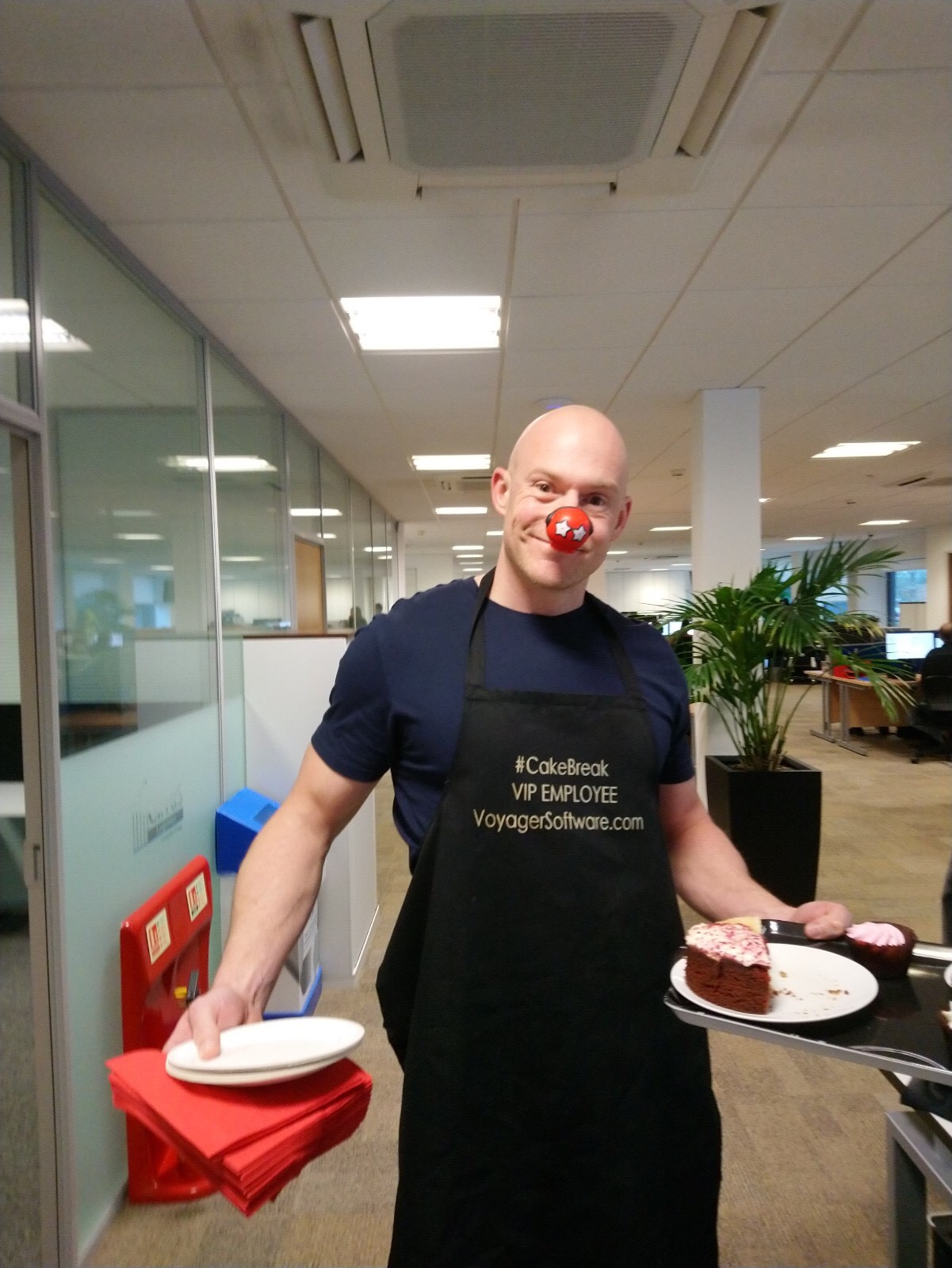 Meanwhile, in return for donations, our experienced trainer Matt Nardi also helped to raise money on Red Nose Day by collecting some weird and wonderful stories from the staff here at Voyager.
Altogether we raised a total of £77 for Comic Relief, so a huge thanks to all the staff at Voyager who took part in our fundraising activities. It was a fantastic effort from everyone for such a great cause, and we can't wait to do it again next year!
---
Voyager Infinity and Voyager Mid-Office are software solutions that make Recruiters' lives easier. Voyager Infinity is a CRM used by thousands of recruiters globally to source, nurture and maintain the relationships with their clients and candidates, and Mid-Office manages the entire Pay and Bill process (IR35 ready).
---