Written by Neal Suchak, Policy Advisor at the REC.
We all know that the world of work is changing, and it is changing fast. Artificial Intelligence (AI) and new technologies are starting to impact on jobs, workforce demographics are being re-shaped and people are choosing to work in different ways. What does this mean for businesses? What will employers and recruiters have to do differently? How should the government respond? These are all questions examined by the REC's Future of jobs commission.
The Future of jobs commission
The Future of jobs commission was established to look at what the jobs market will look like in the next 5-7 years, and how we can all work together to ensure that our aspirational vision can become reality. The coalition of labour market experts is chaired by the Rt Hon Esther McVey MP, the now Secretary of State for Work and Pensions. The commission's report articulates a vision for the kind of jobs market the UK should aspire to create by 2025 and lists practical examples of what the government, recruiters and hiring organisations should do to make it a reality. Since the publication of the report, we have taken our messages and recommendations to the heart of government. Let's make change happen!
"There will be turbulent times ahead, and we need big game changes in our education system, as well as significant investment in an all-age careers advice service to ensure that the UK labour market remains the envy of the world."
Rt Hon Esther McVey MP, Chair of the Future of jobs commission
How can recruiters get involved?
On the back of the report we have developed a network of future of jobs ambassadors – a group of forward thinking and innovative leaders who can help young people on their journey by working with schools, universities, and Local Enterprise Partnerships to provide work experience placements, jobs, advice, and coaching. We launched the network in April, and currently have around 70 members signed-up, as well as over 40 employers. We are currently developing materials and toolkits to support members in their work with local schools and colleges. Keep an eye out for videos, games, role-playing exercises and more.
Sign up with a school
To help members play an active role, we have been working with Education and Employers to develop a mechanism for linking up with local schools. Ambassadors can register with a school at this dedicated REC link; it takes just 3 minutes to sign up. Ambassadors can decide what they want to do – they could chat informally to small groups of kids, answer questions about their career, give feedback on CV's, give tips on interview techniques or just explain how the subjects they have studied are relevant to the job they do. There is even potential to express interest in becoming a school governor if this is of interest!
Hear more at TREC
The Talent Recruitment and Employment Conference (TREC), is a one-day conference for senior decision-makers to engage in high-level interactive sessions about the future of resourcing, talent acquisition and retention strategies. Each year we welcome over 250 in-house, HR and recruitment leaders. TREC 2018 takes place on 4th July 2018 and will deliver a packed agenda of practitioner-led round tables, case studies and panel discussions on subjects including the future of jobs and the changing world of recruitment, creating a positive candidate experience and diversity & inclusion strategies – why not register today?
What's next?
Look out for a series of future of jobs white papers launching in 2018, and don't forget to keep up to date with all that's happening on our blogs page. We are also holding a 'one year on' Future of jobs commission event on Wednesday 28th November, where we will take stock of the jobs market, discuss what progress has been made and look to the future. Future of jobs ambassadors will get priority invites to this event.
For more information on the work of the commission, or to sign up as an ambassador, please contact neal.suchak@rec.uk.com
#FutureOfJobs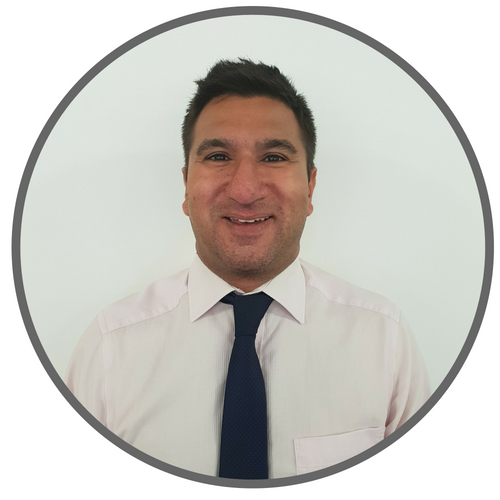 Neal is a Policy Advisor at the REC, and is responsible for the Health and Social Care sector group as well as the Life Sciences group. He also manages the Future of Jobs Commission and co-authored the Future of Jobs report. Prior to joining the REC in May 2016, Neal worked at a political consultancy and the Patients Association, before which he had a career in pharmacy.
"There will be turbulent times ahead, and we need big game changes in our education system, as well as significant investment in an all-age careers advice service to ensure that the UK labour market remains the envy of the world."
---
Voyager Infinity and Voyager Mid-Office are software solutions that make Recruiters' lives easier. Voyager Infinity is a CRM used by thousands of recruiters globally to source, nurture and maintain the relationships with their clients and candidates, and Mid-Office manages the entire Pay and Bill process (IR35 ready).
---