We're pleased to announce the launch of our 5th instalment of the GDPR Webinar Series, starting next week.
In Part 5, we'll look at the requirements and your obligations under the GDPR surrounding personal data breaches.
This FREE interactive webinar will take place on the following dates:
Monday 5th February at 3pm
Thursday 8th February at 10am
*Each webinar will last approximately 1 hour.
The main topics of discussion
What is a breach? (hint: it's more than you think!).
When and whom do you notify if you think you have one?
What should you do in the event of one?
We'll also look at some worked examples which highlight the different types of breaches and the differences between their reporting requirements.
About the Presenter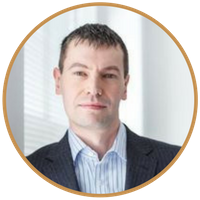 Paul Mather, EU-GDPR-P, EU-GDPR-F
Paul is a registered GDPR Practitioner and a Director of Operations with Dillistone Group PLC, serving thousands of corporate and recruitment clients worldwide.
Missed Parts 1 – 4? Don't worry, you can catch up at the GDPR Hub….
The GDPR Hub is packed with lots of free essential resources to help you get your business up to speed.
---
Voyager Infinity and Voyager Mid-Office are software solutions that make Recruiters' lives easier. Voyager Infinity is a CRM used by thousands of recruiters globally to source, nurture and maintain the relationships with their clients and candidates, and Mid-Office manages the entire Pay and Bill process (IR35 ready).
---