This is a charity very close to Tim's heart, as without their support his life would be very different…
Tim's Story
Just over 10 years ago Tim was diagnosed with a rare Kidney Disease that had an exhausting impact on his body. In August 2017, after years of dialysis at both the hospital and his home, Tim had a phone call from the transplant team at Queen Alexandra Hospital to give the amazing news that they had found a Kidney for him.
For Tim and his family, this Kidney transplant has been life changing and they are all forever grateful for Tim's amazing donor. In honour of such a selfless act in his passing, Tim will be showing his appreciation to his donor by walking 7 miles over 7 bridges, alongside his family on the 30th June.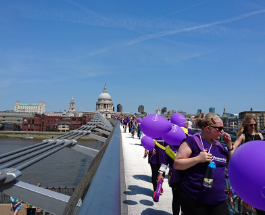 Show your Support
Since joining Voyager in 2012, Tim has been a fantastic member of the team who is greatly appreciated by both our customers and us!
Everyone at Voyager would love to help Tim to raise as much money as possible for such a good cause, so if you'd like to show your support and help to fund groundbreaking research click here. Any support would be much appreciated and any donations, however big or small, goes a long way!
A huge good luck to Tim, his family and everybody else taking part in this event – We'll be supporting you every step of the way!
---
Voyager Infinity and Voyager Mid-Office are software solutions that make Recruiters' lives easier. Voyager Infinity is a CRM used by thousands of recruiters globally to source, nurture and maintain the relationships with their clients and candidates, and Mid-Office manages the entire Pay and Bill process (IR35 ready).
---