Why have we chosen Kidney Research UK?
Kidney Research UK is a very special charity for Voyager Software. It's particularly special for Tim, a long standing and very valuable member of the team here at Voyager Software. Tim has lived with kidney disease for just over 10 years and is very grateful to have been given ongoing support throughout his experience with kidney disease, including dialysis and a life-changing transplant.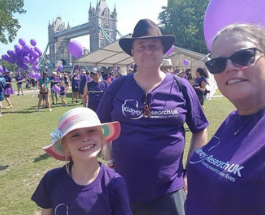 Therefore, we have chosen Kidney Research UK to help fund ground-breaking research which will help develop treatments and save lives.
Our target
This year we are aiming to raise £2000 for Kidney Research UK.
To do this we'll be hosting a range of events throughout the year, starting with our very own avid runner and cyclist John, who will be taking part in the London Marathon this week.
By participating in events like these and receiving help from the staff at Voyager and people like you, we hope to raise more awareness of kidney disease and make a difference to those affected.
---
Voyager Infinity and Voyager Mid-Office are software solutions that make Recruiters' lives easier. Voyager Infinity is a CRM used by thousands of recruiters globally to source, nurture and maintain the relationships with their clients and candidates, and Mid-Office manages the entire Pay and Bill process (IR35 ready).
---