Ikiru People are long standing suppliers of Voyager Infinity, a recognised leader in Compliance-led Recruitment Software that's helped Recruiters work faster and smarter over two decades when it comes to compliance.  Today they announce an innovative partnership with TrustID, the leading experts of Right to Work in the UK. This strategic collaboration represents a significant milestone in the evolution of the recruitment industry, setting new standards for compliance, efficiency, and security.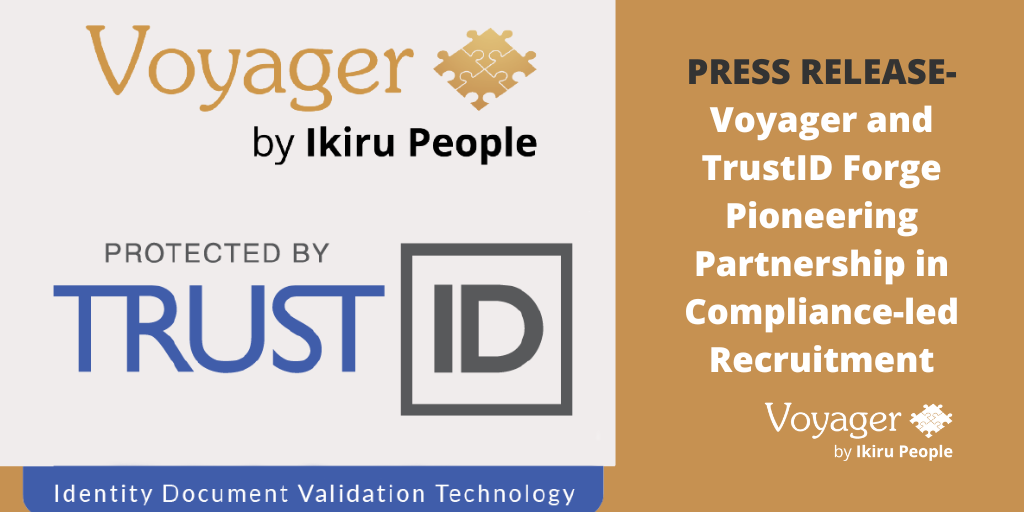 About Voyager Infinity:
Voyager is a trusted supplier of Compliance-led Recruitment Software, empowering organizations to navigate complex compliance requirements seamlessly especially in the area of Right to work. With a history of revolutionising recruitment processes, Voyager has consistently demonstrated its commitment to driving efficiency and accuracy in the industry and partnering with the best suppliers to aid this process.

About Trust ID:
TrustID are the UK's leading experts of Right to Work Checks, offering cutting-edge solutions which now integrate directly into Voyager. Their expertise in identity verification and compliance has made them a preferred partner for Voyager, allowing their customers to supply a compliant workforce.
The Vision Behind the Partnership:
The partnership between Voyager and TrustID is rooted in a shared vision to redefine the recruitment landscape by bringing together Voyager's advanced Compliance-led Recruitment Software and TrustID's specialised Right to Work solutions.
This partnership and protection will help shine a light on those adopting the best of technologies and practices in the Recruitment market.
Key Benefits of the Partnership to our mutual customers:
This strategic alliance between Voyager and TrustID promises a host of advantages for our customers:
Seamless Compliance: Clients will benefit from a unified platform that seamlessly integrates compliance checks, streamlining recruitment processes while ensuring full compliance with Right to Work regulations.
Efficiency and Accuracy: The partnership will enhance operational efficiency, reducing manual processes, and increasing accuracy in candidate verification and onboarding.
Real-time Updates: Organisations will have access to real-time updates and alerts, ensuring they stay compliant in an ever-changing regulatory landscape.
Expert Guidance: Our combined teams bring decades of experience in compliance and recruitment, offering expert guidance and insights to help clients navigate complex compliance requirements.

Quotes from Key Stakeholders: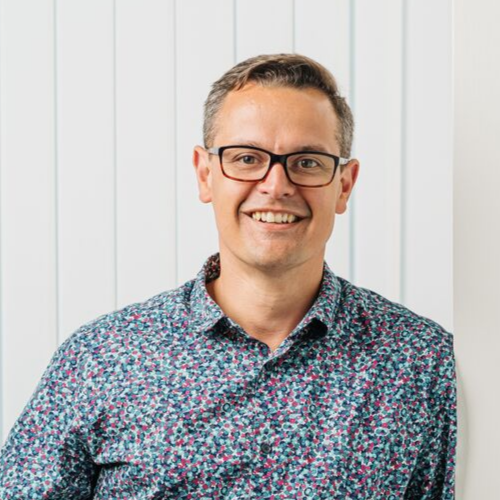 Paul Thompson, Sales & Marketing Director at Ikiru People said:
"For years we've helped Temp and Perm agencies become and remain compliant, and this partnership, and now accreditation, allows us the chance to shine the light on those that celebrate Compliance-led Recruiting. 
As we embark on this transformative journey, Voyager and TrustID are excited to lead the way in Compliance-led Recruitment. Together, we are committed to helping organizations thrive by simplifying compliance and enhancing recruitment efficiency. We invite all stakeholders, customers, and partners to join us in moving the industry forward."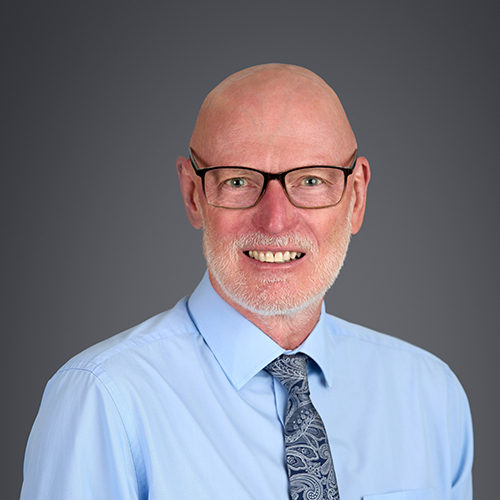 Mark Pendlebury, Business Development Director at TrustID added:
"We're delighted that Voyager Infinity have integrated the TrustID Right to Work service.
Since the launch, we've already seen a large number of customers switching the service on in the integrated platform."
For more information, please contact TrustID.
---
Voyager Infinity and Voyager Mid-Office are software solutions that make Recruiters' lives easier. Voyager Infinity is a CRM used by thousands of recruiters globally to source, nurture and maintain the relationships with their clients and candidates, and Mid-Office manages the entire Pay and Bill process (IR35 ready).
---